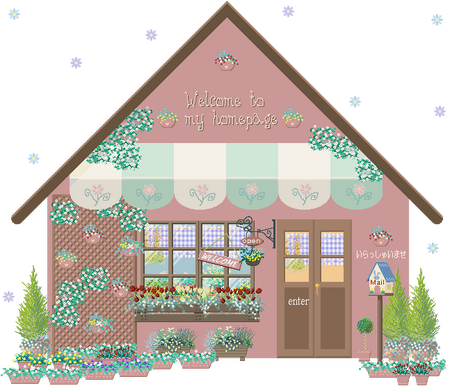 Welcome to my page!

>This site is optomized for mobile devices at the moment.


☆Name: Ollie
☆Nicknames: Faun, Moss, Moth, Funshine, Milo
☆Sexuality: asexual/polyamorous/panromantic
☆Star sign: Libra
☆Alignment: chaotic good
☆Age regresssor (nonsexual; i use age regression as a coping mechanism)
☆Little age: 4-6
☆Neurodivergent (autistic/ADHD)




❤Media Interests❤
(⭐️ indicates current special interest)
The Dark Tower
The Walten Files
The Mandela Catalogue
Muppets (especially Sesame Street and Fraggle Rock)
⭐️Minecraft
SCP Foundation
⭐️Pokémon
Monsterverse
⭐️Reanimator
Lemon Demon
Hypixel Skyblock
⭐️Dune
Wings of Fire
Webkinz
Madness Combat
Friday Night Funkin'
HLVRAI
Cataclysm: DDA
MLP
⭐️Deltarune/Undertale
ツNon-Media Interestsツ
(⭐️ indicates current special interest)
⭐️Dungeons & Dragons
Zines
Punk
Neocites
Dragons
Dinosaurs/Paleontology
⭐️Retro Toys
⭐️Plushies
Books
⭐️Old web stuff
Puppeteering
Cyberpunk (the genre)
Cartoons
Alternative cultureo
⭐️Lost media
Competitive Pokémon
Aesthetics

__________________________

✧・゚: ✧・゚:    :・゚✧:・゚✧


__________________________
KINS
(🍀 and bolded is a highest kin)
(🍀 indicates a top kin)
(🌱 indicates a minor kin)
🍀Milo Thatch (Atlantis:The Lost Empire)
🍀Mr. Tumnus (Narnia)
🍀Banny (The Walten Files)
🌱Fluttershy (MLP)
🍀Rainbow Dash (MLP)
🍀Big Bird (Sesame Street)
🌱Fozzie Bear (Muppets)
🍀Ralsei (Deltarune)
🌱Sunny (Wings of Fire)
🍀Tommy Coolatta (HLVRAI)
🌱Oy (The Dark Tower)
🌱Dr. Glass (SCP Foundation)
🍀Bingo (Bluey)
🌱Boyfriend (FNF)
🌱Mangle (FNAF)
🍀Toy Bonnie (FNAF)
🌱Finn (Adventure Time)
🍀BMO (Adventure Time)
🌱Carey Fangbattle (TAZ)
__________________________

✧・゚: ✧・゚:    :・゚✧:・゚✧

__________________________
COMFORT CHARACTERS
(bolded indicates a top favorite)
(💕 indicates a minor favorite)
💕Garcello (FNF)
Pyro (TF2)
💕Medic (TF2)
Benrey (HLVRAI)
💕Dr. Kondraki (SCP Foundation)
The Faun (Pan's Labrinyth)
Nux (MMFR)
💕Hedwig (Split, Glass)
💕Ido (Battle Angel: Alita)
Ronin (Epic)
Badgerclops (Mao Mao: Heroes of Pure Heart)
💕Furiosa (MMFR)
💕Beverly Marsh (IT)
💕Jason Voorhees (Friday the 13th)
Karl Heisenberg (RE8)
💕Donna Beneviento (RE8)
💕Marceline (Adventure Time)
Herbert West (Reanimator)
💕Magnus Burnsides (TAZ)
Roland Deschain (The Dark Tower)
Spamton (Deltarune)
❌Do NOT interact with me if you:❌
Are racist/sexist

Are LGBTphobic/Transphobic/Homophobic

Do not like/support neopronouns, nounself pronouns, or xenogenders

are NSFW

Are DDLG

Fetishize or infantalize trauma, neurodivergent people, or LGBTQ+ individuals

Ship real people/cross people's boundaries

Are politics-focused
Before You Follow
I use tone tags; please use them with me!

Please do not say I'm "young for my age" or "seem younger than I am."

Please support my neopronouns! You don't have to use them all the time.
---
Changelog
(as of 12-3-2021)
added link to my Tellonym page

changed a few kins on my kinlist

changed background to make it easier on your eyes

removed "Olliecore" section (cluttered up page)

changed top image from a clown to Spamton angel

added a "before you follow" section

removed the "kool sites" section

changed a few images around the page